Joined

Mar 3, 2018
Messages

410
Points

43
I have always had an issue with the aesthetics of Samsung phones. For some reason i don't like that round, smooth edges look.
And even after doing my research i still couldn't find one that draws my attention when it comes to it's physical appearance.
I mean, the aesthetics aren't even THAT important compared to it's specifications. But every time i look at a Samsung phone i just cannot help but think to myself: "Damn, that is one ugly phone".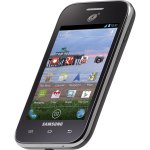 I have absolutely no problem with Samsung company,or any phone company as a matter of fact, just wanted to that out of the way
So, since i have seen a lot of knowledgeable people here, especially when it comes to Samsung phones. i would really appreciate if you could help me out and direct me to a few good looking ones.
Thanks in advance to anyone who contributes
Also, pictures are more than welcome in this post, let me know what your opinion is on this topic and which one do you think is the best looking one.