Joined

Mar 3, 2018
Messages

38
Points

8
Using these 10 simple tips will help optimize the performance of your Android device.
1. Set up Google Now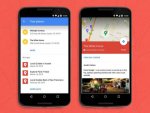 "Google Now" is a personal support software. You can open the Google app store, select Get Google Now and then add your favorites from sports teams, personal alerts to Google Maps traffic information systems.
2. Use the interfaces and replace the lock screen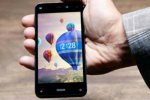 You can download these apps in Google Play store to allow you to change how they interact with your Android phone. At this app store you can search for alternate screenshots and applications.
3. Turn on the power save mode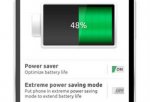 To do this, you can go to Settings and turn on Power Savings to save power to your phone. Some phones like the Galaxy S6 also have Ultra Power Saving Mode that allows you to make calls, send text messages, access the internet and use some applications while still saving battery power quite well.
4. Equipped with extra batteries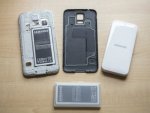 Most Android phones come with a removable back cover. That allows you to replace the secondary battery is not difficult. The addition of such an extra battery would be extremely useful in cases where the main battery is depleted without a nearby phone charger.
5. Sign in to Google Chrome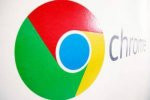 If you sign in to the Chrome browser on your Android phone using a Google Account, you'll automatically be able to use your favorite gadgets.
6. Arrange applications into folders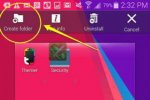 You need to create folders to categorize your applications to reduce clutter and make it easier to find. To create a folder on your Android device, simply click and hold on an app and then drag it to the "Create Folder" option on the left side of the screen.
7. Use third-party keyboard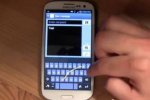 There are many keyboard apps in the Google Play repository. The Swype application, for example, let you type text quickly, even faster with normal keystrokes. By using Swype just click the character key and drag to another key that the machine will understand and enter the character.
8. Manage bandwidth in Chrome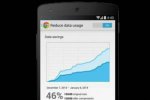 You can turn on the "Reduce Data Usage" option in Chrome that will allow you to remove unnecessary blanks and put images in the device on a smaller format to reduce the amount of data.
9. Use Google Authenticator to keep your data safe
Google Authenticator provides double security for your Google account. So when you sign in to this application, you need an application code and password. This ensures that strangers cannot log in to your account.
10. Change default applications
If you want to change the default web browser, you can change it by going to Settings, then clicking Clear Defaults. This operation is also used to delete other defaults.