Joined

Mar 3, 2018
Messages

38
Points

8
For low-end Android smartphones that handle very slowly, also the data storage space and applications are also very limited. This post will introduce to you some applications should be installed on low configuration smartphones to help you use more stable.
These applications are the developer's shortlisted applications. A shortened application is a software that is pruned by the publisher to trim the heavy features, only keeping the main uses of the application. That way, your phone works faster when using software and saves space. So, What applications I will introduce to you?
1. Maps Go
This is a shortened version of Google Maps. Still having search feature, maps but Google has removed features such as voice directions, search categories such as cafes, restaurants, gas stations. Since Maps Go has lagged around 140KB, it is too light and can be useful for you just needing to find basic things on map.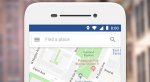 2. Facebook Lite, Messenger Lite
This app is quite familiar to Android users. You know both Facebook and Messenger are pretty heavy apps and generate a lot of data on Android phones, which in turn causes the phone to slow down.
The size of each app is about 2MB which is much smaller with the full size of the full Facebook is 65MB will give you a feeling of lightness, no jerky or quit Facebook suddenly. If you just need regular messaging and basic Facebook features then should download these two applications.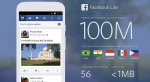 3. Youtube Go
It's still a lightweight version of Google. However, Youtube Go is only Beta but you can download the experience is quite stable. The strength to use it is fast video, stable quality, on the application does not display video standards but I can view the HD. The bottom line is that there is no list of Channel names you are following or other functions like full Youtube. Mostly use the app to find the video you want and watch.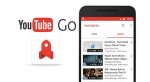 So, I have introduced to you the application should be installed on the low configuration Android smartphones to make them operate more stable and faster.
Hope that helped.