Joined

Mar 3, 2018
Messages

38
Points

8
The latest version of Android 9.0, called Android Pie, has been officially launched with a number of new features to make Android phones run faster and more stable, changing the look and features. more beneficial to the user.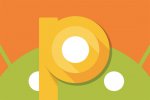 Let's take a look at the top 5 features of this operating system.
1. Navigational gestures
Drag the home button to switch back and forth between applications, swiping up to open App Drawer are two of the many similar gestures that swipe on the iPhone X to make the app move faster, touching on the machine. much more convenient.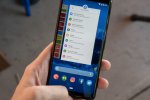 2. Application time
A new feature called "dashboard" includes an extremely comprehensive visualization of the applications you use during the day, week, and time spent using different applications. Thanks to that, you can allocate more time, know what applications you use the most and reduce the time for unnecessary applications.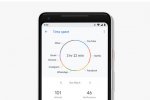 3. Bluetooth connectivity with 5 different devices
On its predecessor, the Android Oreo can only connect to two devices using Bluetooth at the same time, the Android P version can connect up to five devices in parallel, Connect multiple speakers, headphones, wireless mice or many peripherals using Bluetooth more easily.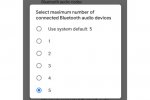 4. Better battery
With the new feature called "Adaptive Battery", the battery on Android P will be saved much more because the machine has the ability to distribute the battery for the application you are actually using. With the application running underground, the machine will limit these tasks to save more battery.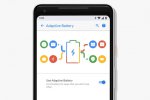 5. Rotate the screen
Now, when you watch the video, it shows a button to rotate the screen, so you can quickly rotate the screen to landscape mode for better video, instead of having to press the shutter button. Or unlock the screen rotation as before. Extremely convenient.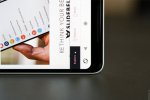 This post is just showing 5 features on the Android 9, if you have better features, please share your comments below.