Joined

Mar 3, 2018
Messages

38
Points

8
Google Fuchsia is an operating system being developed by Google, first known in 2016, which is said to be the future of Android in five years more.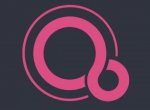 What is Fuchsia?
Fuchsia is an open source and open source Google-based operating system designed to integrate two of Google's existing operating system platforms - Android (for phones, tablets) and Chrome (for phones). used for laptops, desktop computers). Launched in 2016, the operating system is still in development, but has received a lot of attention from users around the world.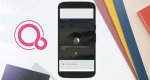 Features of Fuchsia
As a unified operating system between the two mobile platforms and computers, of course Fuchsia can run well on Google Play Store apps, and it's also powered by a powerful desktop software suite. , as well as support large screen devices large screen times, using the mouse or touch screen. Thanks to this integration, Google can easily synchronize calls, messages, contacts, calendar entries across devices without any problems.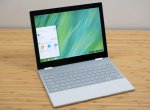 Fuchsia's interface
Support for touch screen and screen using the mouse, the interface on the operating system is also neat, good support for touching and following the rules of Material Design of Google.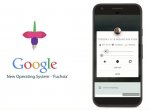 Advantages and disadvantages of Fuchsia
Owning the largest mobile platform in the world right now, along with the enormous amount of apps that come with the Play Store, Google is confident that Fuchsia will inherit huge mobile users. On the other side is also the challenge that Fuchsia has to overcome that is the amount of laptop users, computer desk. The number of applications, desktop support software Fuchsia is almost zero, hopefully with its "open", Fuchsia will attract many programmers willing to create good software support for computers.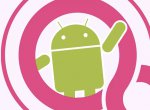 Release date
Still, Fuchsia has not officially launched yet, some rumors suggest that Google will introduce Fuchsia as a trial by the end of 2019 and that it will officially replace Android about 5 years more, in 2024.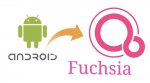 Hopefully through this article you will know more about Fuchsia, a very potential operating system from Google. If you have any questions leave a comment below.