Joined

Feb 19, 2013
Messages

121
Points

12
The Pixel 3a can be considered as "A new wind" that Google wants to bring to the market. They include interesting smartphones and own mid-range specs because only Full HD + and Snapdragon 670 processors are available. But inside, both phones have all the features. The "premium" feature that you find on Pixel 3 and Pixel 3 XL is two times the price.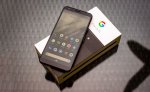 As you can see in the photos on Pixel 3a and Pixel 3a XL handsets, the exterior design of this phone looks familiar with the polycarbonate back, which is similar to the released Pixel 3. collected last year. Overall, their rear is divided into two slightly different color schemes, which look nice and suitable for Google's design language in the past few years.
The biggest difference you'll notice between Pixel 3a XL and Pixel 3 XL is "notch". This may be good news for many users who hate any details that interfere with the display experience. Of course, we also need to exchange that the phone will not have a full-screen design like many other products on the market.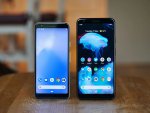 Google also retains the headphone jack on their new smartphone duo. This will make anyone who wants to take advantage of old headphones using a 3.5mm audio footer is happy.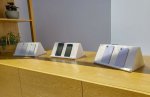 For Pixel 3a, it has two familiar color options: Just Black and White. Meanwhile, the main new color is special Purple-ish with very light purple. If you don't put it next to the white version of Clearly White, you won't even realize that it's purple. However, if you look at the power button, you can easily distinguish colors from each other. Specifically, Google has equipped a bright yellow power button for Pixel 3a's Purple-Ish color version. For Clearly White, the phone will have a bright orange power button.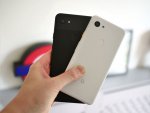 Pixel bezel on Pixel 3a is not super thin, but not too thick. They appear just enough to make it easier to hold the phone while playing games, watching movies in the horizontal orientation. It is interesting to see that Google does not follow the current full-screen trend but focuses on improving the user experience better.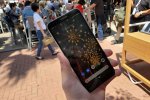 The most important highlight of Google with two new Pixel 3a and Pixel 3a XL smartphones is also the camera. Although, they have a low starting price, only from 399 USD. According to Google, the shooting experience on these two new products is similar to a much more expensive smartphone.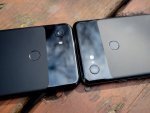 You'll get the full camera features launched on the Pixel 3 last October, such as Night Sight. At Google, I / O, one of the Google employees joked that you would rarely have to use the LED flash on the back of these two phones. Night photography capabilities on Pixel 3a and Pixel 3a XL are sure to be impressive.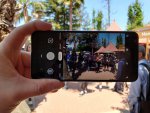 In terms of specifications, Pixel 3a and Pixel 3a XL have OLED screens corresponding to 5.6 inches and 6.0-inch sizes, Full HD + resolution. They use the mid-range Snapdragon 670 processor chip with the only option of 4GB of RAM and 64GB of storage, which cannot be extended. Both will have a 12.2MP rear camera, Dual-Pixel, Sony IMX363, OIS + EIS, f / 1.8 and 8MP front camera, f / 2.0. Pixel 3a has a capacity of 3,000 mAh battery while the "XL" version has a battery greater than 3,700 mAh with 18W fast charging support. They are also preinstalled with Android 9.0 version (Pie).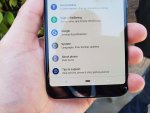 Google Pixel 3a and Pixel 3a XL are available on Google Store, with prices of $ 399 and $ 479 respectively. Users will have three years of software updates and continuous security, not to mention unlimited storage on Google Photos.