Joined

Mar 3, 2018
Messages

38
Points

8
The following suggestions may help your Android device to keep up with your existing features and help you use the device more efficiently.
1. Activate Google Now
This is a great feature of Android, which allows users to request a device with just a few words. Over time, this feature has grown fast and stable.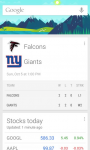 2. Customize the home screen and menu
Using third-party tools to customize the home screen as well as the look and feel of the app icons in the app list will help personalize your device, stay connected with your user habits and interface.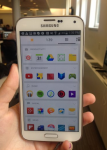 3. Enable battery saving
Customizing the Power Savings Mode in the Settings section is what you need to activate to save battery power when the power goes down to a certain level. At this point, the add-on applications will temporarily no longer run in the background, to save energy for essential functions such as listening, calling, messaging etc.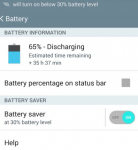 4. Sign in to your Google Account on Chrome
If you use the Chrome browser on Android, you should sign in with Google account for full functionality and back up and sync data more easily.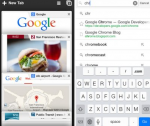 5. Group applications
Make applications in group to easily manage and clean the main screen. Very simple, just hold down the application icon, and drag up the Create folder option that appears at the top of the screen.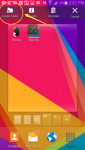 6. Use a third-party keyboard application
In addition to the default Android keyboard, you can try out a different set of third-party keyboards, like Swype, to get a new, faster keyboard experience.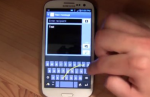 7. Enable network data traffic monitoring
"Reduce data usage" is a feature that needs to be activated if you are using the carrier's 3G packet data. It will help you control the total amount of 3G network used for more reasonable usage. Of course, this feature also supports monitoring of network traffic from Wi-Fi.
8. Turn on two-step authentication
Not just Android, it's shared across Google accounts across all types of devices. Especially with
Android
operating system, it will help protect your account from being used by bad guys for malicious purposes if the handheld device is stolen.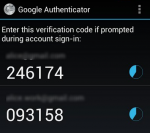 9. Change the default file open application
For example, with a path, you can customize the default browser will open. It also devices for commonly used file types such as text, images. This can be customized in the Setting.