Joined

Aug 27, 2013
Messages

46
Points

2
The Bluetooth version 5.0 was introduced briefly on some devices such as the iPhone X, Galaxy S9 and Galaxy Note 9, and will be widely used on many devices over the next few years. What's unique about Bluetooth 5.0? Let's learn through this article.
What is Bluetooth?
Bluetooth is a standard for transferring data at close range to various devices, thanks to Bluetooth which you can transfer files, data, music to device together. For example, a speaker can play music from the phone via Bluetooth without wires. With the development of compact, smart devices today, Bluetooth is increasingly upholding its importance to help devices connect quickly.
Bluetooth 5.0
Bluetooth 5.0 was born for the Internet of Things (IoT), an age when all the devices are smarter, from home appliances such as washing machines, air conditioners, telephones, computers, all can connect. Connected with Bluetooth. Together with more effectively.
Advantages of Bluetooth 5.0
1. Stronger connection, longer transmission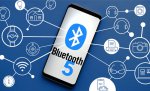 Bluetooth 5.0 connectivity is twice as robust as previous generation 4.2 and ranges up to 4x. Specifically, the highest speed of Bluetooth 5.0 reaches 2 Mbps and broadcasts up to 240 m without obstacles. However, when there is Bluetooth congestion will be weakened similar to Wifi.
2. Battery saving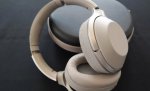 Bluetooth 5.0 is fully integrated with LE technology (low energy) that consumes meagre power when not in use, as well as when working with other wireless devices. This will significantly increase battery life on headsets, phones, wireless speakers and other battery-powered devices.
Battery saver for headphones
3. Connect multiple devices at the same time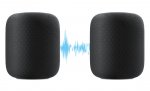 In previous generations, Bluetooth has a high barrier that only connects one device at a time, resulting in wireless speakers challenging to connect to create two or more sounds. Very limited to indoor devices connected via Bluetooth. With Bluetooth 5.0, this limitation has been removed, and each device can be connected to many different devices using Bluetooth without any difficulty.
So, let's take a look at the benefits of 5th generation Bluetooth. If you have any questions, please leave a comment below.