Joined

Aug 27, 2013
Messages

50
Points

2
The flagship phone market is currently receiving a lot of competition from firms, so Huawei has chosen the way of combining with the prestigious Porsche Design team to offer more popular and luxurious products.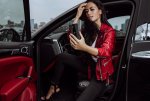 The fourth product in the chain of cooperation, Porsche Design Huawei Mate 20 RS brings the pinnacle of beauty that you can hardly see in other products.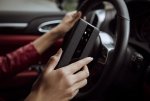 Unlike the majority of smartphones in the market, Porsche Design Huawei 20 RS is a great combination of glass and real leather.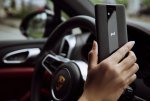 This design covers the body behind the machine to bring a unique contrasting feeling along with a strong sports spirit, skin details on the edge of the frame to create a natural, personality for the design.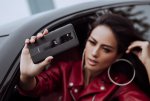 This is the detail that shows the motto of producing users as the center of Huawei and Porsche Design while bringing a luxurious appearance to the product. Along with the perfectly rounded edges, the soft natural leather material makes the grip feel firm but still ensures the premium. These details provide a perfect control experience for users.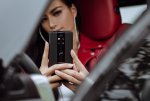 Like the Huawei Mate 20 and Mate 20 Pro, this Mate 20 RS also uses a 3-camera cluster with a Flash array, but gets a stronger torus with two layers of skin on the right and left.
The system of 3 cameras combined with Dual Tone flash creates 2 x 2 matrix, attracting every look. This layout is not only symbolic in the smartphone industry but also unified style for Porsche Design Huawei Mate 20 RS, bringing harmony to the overall design. Logo Leica, Porsche Design and Huawei appear along the glass strip respectively, certifying the harmonious combination of high-end brands.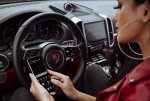 This set of 3 cameras includes the main camera with 40 MP resolution, 20MP super wide-angle camera, and 8MP telephoto camera. The camera cluster is arranged in a 2x2 matrix to create a trendy look and attract the look. Thanks to the high-definition capturing feature, this new camera system also supports macro shooting, providing crisp, vivid images of every object when placed only 2.5cm from the lens.
The "heart" of Porsche Design Huawei Mate 20 RS plays a significant role to help it become a faithful steed. The phone is equipped with the new and most potent Kirin 980 chip with a 7nm manufacturing process. Besides, the performance of the machine is enhanced by dual NPU system, support for AI more effectively and quickly than ever.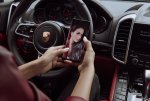 Not only powerful hardware and beautiful design, Porsche Design Huawei Mate 20 RS also convinced users by the different features such as fingerprint sensor placed under the screen, unlock the face with 3D scanning feature, fast charging from 0% to 70% in just 30 minutes and can even turn itself into a wireless charger for charging other devices. In other words, this is a unique smartphone masterpiece, marking the perfect cooperation between two major brands in the world: Huawei and Porsche Design.